Remodeling Contractors in Santa Rosa, CA
ABA Custom Homes Inc is one of the premier remodeling contractors in Santa Rosa, Roseland, Sebastopol, and Sonoma County, CA and the surrounding areas, transforming your vision into the pinnacle of luxury and comfort. We handle all aspects of custom home building and remodeling. We also undertake bathroom and kitchen remodels, as well as home additions. Consult with us today to bring your dream home to life!
Home Builders & Remodelers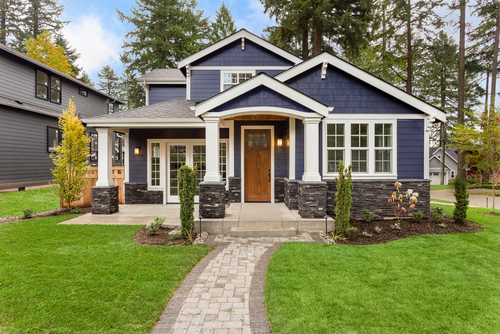 Being able to build your own home is one of the great joys in life. Your dream home will have everything you need and want, with the styles you love and the layout you've always imagined! But to ensure it looks and feels exactly how you imagine it to, the most important thing you can do is hire experienced custom home builders in Santa Rosa, CA. At ABA Custom Homes Inc, we take great care to make sure your dream home is everything you expect it to be and more.  Along the way, we make sure everything lives up to your expectations, and our custom home building and remodeling contractors always keep your vision in mind. You're guaranteed results that speak for themselves: a home you'll absolutely adore for decades to come.
Our team has more than 80+ years of combined experience and is concentrated on building your vision.
Fully licensed and insured custom home contractors, painters, plumbers, and remodelers; we do it all from the ground up. (California State License 1035515)
We'll be happy to provide you with a completely free consultation to discuss the specifics of your build or remodel and get an idea for your dream home.
We work with local suppliers for all of our materials and strive to use eco-friendly, green building materials whenever possible.
Home Remodelers for Live Luxuriously
When you work with custom home builders or home remodelers from ABA Custom Homes Inc, they'll make sure every detail of your new home is perfectly brought to life. From kitchen and bathroom remodels to home additions, we cover every base. Consult with us today to start planning!
We offer the best in custom home builds, remodels, and home additions in:
Sonoma County, CA
Mendocino County, CA
Marin County, CA
Lake County, CA
Napa County, CA